To see and do in Malta: activities and attractions for a fun holiday
Malta is full of interesting historical and cultural attractions and exciting leisure activities, you'd probably be surprised to find that there's always something going on, no matter what the time of the year is. And it doesn't even matter what your tastes are, there is something for everyone and you'll surely have no time to be bored.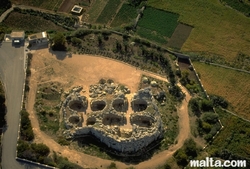 Cultural and Historical Heritage
Malta's cultural and historical heritage is quite vast, especially when considering the small size of the island. The past rulers of the islands, especially the Knights of St. John built many beautiful buildings and fortifications all over the place, particularly in the areas of Valletta and The Three Cities.
There are also many interesting museums, gardens and other cultural attractions around Malta and Gozo that you should definitely visit!
Tours and Sightseeing
There are a number of companies organizing half-day and full-day sightseeing tours on land and water to the most popular tourist attractions in Malta and Gozo. Usually, the bus picks you up from your hotel and takes you around to places that you should not miss during your holiday in Malta.
There are also a number of organized cruises, where you can see the islands from a sea-level perspective. You will have time for lunch and in summer, there is also some time set aside for swimming and sunbathing.

Swim and Sunbathe in Malta's Beaches
Malta's, Gozo's and Comino's coastline is quite indented, resulting in a number of different beaches ranging from sandy beaches, rocky coves and pebbly bays.
These seaside areas are especially popular in summer, where crowds of tourists and locals flock to the sea to relax, whether for sunbathing, swimming or any other water activity.
icnics by the sea and BBQs are popular throughout the year when the weather is fine.
Discover the Underwater World
Diving in the Maltese Islands became a popular activity in the last decades, and it all the time growing, attracting people who specifically come to Malta to dive. There are several diving schools who offer training and equipment as well as diving excursions to the most important diving sites in Malta.

Stay Active - Sport and Fitness
Keeping fit during your holiday in Malta is not difficult, as there are a number of fun and challenging sport and fitness activities that you can do throughout the whole year. You can join a gym or a club to play specific sports or if you prefer, you can enjoy the warm climate and the lovely surroundings by running or cycling outdoors.
Leisure Activities
If you're wondering what to do during your free time while you're on holiday, Malta has a good selection of fun and exciting leisure activities for all ages that are suitable for all ages. Visit some amusement parks or do some water sports in summer, or else you can try horse riding or indoor activities any time of the year.
Discover the countryside on foot
Although at first glance, Malta seems to be all built-up, the West of the islands and Gozo in particular, are still undeveloped and have hidden charms in unspoilt countryside perfect for countryside walks. Exploring the rural areas on foot is the healthiest and beat way to discover magnificent places such as high cliffs, natural caves, valleys and secluded beaches.
Dance the night away - Malta's nightlife
Malta is particularly known for its extensive nightlife, attracting a good number of tourists, especially young people who enjoy the numerous bars and clubs scattered around the island. Paceville and St. Julian's are particularly famous for the nightlife they offer; the streets are literally lined with bars, clubs, discos, cinemas and casinos.
Cinema
Cinema in Malta is a popular activity, especially during the winter time when people find indoor activities to shelter from the cold wind. There are a few cinema theatres in Malta and one in Gozo, which play the latest blockbuster movies in a comfortable environment and using the latest visual and sonic technology.
Release the stresses - Spa and Wellness
We all know how stressful life is, so when you go on holiday, you surely want to relax and release all the built-up stress. Malta is an ideal destination for relaxation, since there is a good number of spa and wellness facilities all over Malta and Gozo. The warm weather and the blue sea, together with the treatments and massages available can help you unwind and feel calmer and healthier.
Activities and a lot of fun for the little ones
Malta is an ideal destination for families, since there are several kids activities. Beaches are the obvious choice, where children alienate themselves for hours building sand castles and swimming. Water sports and water activities make it much more fun for everyone. There are also many fun parks and playgrounds around Malta and Gozo, where your kids can have fun, while you can relax on a bench and read a book in the shade.
Take a souvenir - Shopping in Malta
Malta provides a number of shopping opportunities, especially in the major tourists' resorts which hold a variety of retail outlets selling anything from the latest fashion to traditional items that make excellent souvenirs. Valletta and Sliema in particular, have a number of shopping malls and smaller outlets waiting for you to discover.