Holiday in Malta: travel information and tips to explore the island inside out.
Malta: art, history, architecture, beaches and Mediterranean food and so much more
Whether you're looking forward to relax on
sandy beaches
and crystalline water, or to visit museums, churches and buildings of exquisite architecture, or else if you want to explore the flavours of the best mix of the Mediterranean cuisine, then
Malta
is the right destination for your
holidays
!
Maltese archipelago has a multicultural past
The pearl of the Mediterranean Sea, being at the crossroad between Italian, Arabic and North African cultures, can offer a unique mixture of East and West through its language, landscapes and gastronomy. This tiny microcosm has been influenced by Spanish monarchs, French rulers, and then colonised by Britain. So this island has a unique charm that will satisfy any dream holiday you have in mind!
Malta is well connected by airplane
Due to its small size,
airport transfer
is never really long and you can get to your destination by taxi or by bus. Being situated in the middle of the Mediterranean Sea, Malta is accessible by ferry and by plane from many major cities in Europe, North Africa and Middle East, most of the times even with a low-cost airline.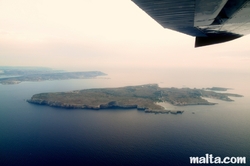 Make your way around the Maltese Islands
To go around you can chose to use public transport to get to the busiest areas where parking is an issue. Taxies are an option, especially after the bus service finishes operating at night. Either way, distances in Malta are relatively short, so in the coolest hours of summer or in its mild winter you can walk on the beautiful promenades on the waterfront.
Explore different sides of Malta
Before
renting a car
or a moped or a bicycle to be more independent and get off the tourist's track, remember that the
Maltese drive on the left
, so in case you're not used to it, be careful. A car will allow you to explore more freely the island. Another way to have a different taste of Malta is to sail around its beautiful coasts on a cruise and have different perspective.
In case you will ever find yourself in difficulties, malta.com created a directory with all the Emergency contacts you might need during your holiday in Malta.