Health care in Malta, hospitals, health centres and pharmacies
Excellent public and private health care in Malta and Gozo
Malta has been providing public funded healthcare for a very long time and building hospitals were among the first projects to be undertaken by the Knights of St John when they first arrived to Malta in the 16th century. Today, Malta has a very good healthcare system and people can choose between public and private sector.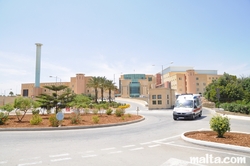 According to a report compiled by the World Health Organization in 2000 Malta ranked number five for the best health systems, which is an excellent position, especially if compared to the United States (37th), Sweden (23rd), United Kingdom (18th) and Spain (7th).
The primary hospital in Malta is the Mater Dei Hospital which opened in 2007 and is one of the largest medical buildings in Europe. Patients are admitted to Mater Dei Hospital either through the emergency department or through a referral by their doctor.
Public health care in Malta
The public healthcare in Malta is funded from taxation and covers almost any treatment, including hospitalisation, prescriptions, pregnancy and childbirth, surgeries and rehabiliation.
The Government delivers primary healthcare through 8 Health Centres spread over the Maltese Islands, with seven centres in Malta and one in Gozo. Besides general practitioners and nursing services, all Health Centres in Malta also offer a wide range of preventive, curative and rehabilitative services such as Antenatal and Postnatal clinics, Well Baby clinics, Gynae clinics, Diabetes clinics, Ophthalmic clinics, Psychiatric clinics, Podology (Podiatric) clinics, Physiotherapy, and Speech therapy and Language Pathology clinic. People have to seek medical help in the health centre in their town.
Secondary care and tertiary care are provided from several different public hospitals.
Private health care in Malta
Lately, many residents choose private health care insurance which has led to an increase of private health care clinics and hospitals in Malta. People using private health care pay each time they go see a doctor, however most doctors working privately are also employed as general practitioners by the state in hospitals and health care centres. The Ministry of Health, Elderly and Community Care oversees the health service in Malta, public and private.
An increasing number of local residents take out private healthcare insurance and some choose to use private GP and Consultants' services on a 'pay as you go' scheme. Large employers often contract private doctors to tend the needs of their employees. Most state employed GPs also work in private practice, which is considered more lucrative and prestigious.
Almost every pharmacy across Malta and Gozo offer the services of a General practitioner between certain hours. However, some pharmacies offers specialized doctors and there is no need to make an appointment as the doctor works on drop in basis. To be attended by a doctor in the pharmacy cost around 10 euros and is considered as private health care. It is always best to call before to check the exact consultation hours and if there's the need for an appointment.
Health care for foreigners in Malta
All EU nationals on temporary visits to Malta are eligible to use the European Health Insurance Card which covers free medical treatment from government-funded hospitals and clinics during their stay. This card can be obtained for free from your home country and covers emergency and necessary treatments. The EHIC card complements insurance and does not substitute it, as it can never cover costs of travelling in case of serious ailments, injuries and deaths. We recommend that you check with your insurance what exactly is covered with your insurance policy. Make sure that you bring your EHIC Card to Malta with you.
On the other hand, EU citizens who are permanently residing in Malta are entitled to free health care from public hospitals and clinics, as long as they have the E121 Form. This needs to be applied for from your home country and once it is issued, it will be registered with the Malta Health Department Entitlement Unit, where they issue a Certificate of Entitlement for you.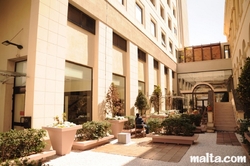 Further information on health care provided to EU citizens within the European Union can be found at http://ec.europa.eu/health-eu/care_for_me/mobility_in_europe
If the required forms are not presented, or in the case of non-EU citizens, you would be required to pay the bills in full before leaving the hospital or clinic. You would be able to pay cash or with a credit card.
Please keep in mind that each country's health care system is different and what is included free of charge might be different than in your country of origin.
As you seek medical treatment you will be treated by the doctor on duty at the time of your visit, it is not possible to register with a doctor of your choice.