History of Malta and Gozo: from the temples' age and the Knights of Malta to independence and EU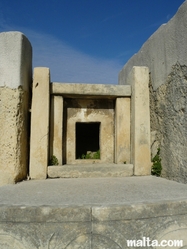 Maltese Prehistory and early civilisations
Maltese Islands were inhabited since 5200 BC in the
Stone Age
, by nomad hunters most probably coming from Sicily. Since its
Prehistory
, Malta has been shaped by several civilisations throughout the centuries: it has been colonised by Greeks, falling then under the control of Carthage and then Rome. Between the populations that influenced Malta the most with their culture there are definitely the Arabs and the Normans, who ruled the archipelago respectively for 220 and 440 years.
The Knights of St. John in Malta
Malta is universally known for the Order of the
Knights of St. John
, originally instituted to cure wounded soldiers at the crusades, they were given the island of Malta by Charles V. They introduced Italian language on the island, built the city of
Valletta
and plenty of
fortifications
, and developed the
cultural heritage
. They resisted the Great Siege of the Ottoman Empire, but surrended to the French conquest of Napoleon on his way to Egypt.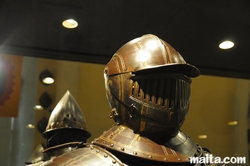 Malta as a British Colony
Malta voluntarily became part of the British Empire in 1800, and its strategic location in the Mediterranean Sea increased its importance especially after the opening of the Suez Canal. Malta was under the protection of Britain during the Second World War, but it was still heavily bombarded by Italian and German aviation.
Malta's Independence and EU membership
Malta considered forwarding integration with Britain, but after subsequent British government, Malta was declared independent on the 21st of September, 1964 and a Republic on the 13rd December, 1979. The country flourished during the last decades of the twentieth century and Malta joined the European Union in 2004 and the Eurozone in 2008.
All the sections are in the column on the right!