Helpfull Information about Malta for your Holiday
Below you will find generel and useful information about the Maltese Islands that will guide you during your holiday in Malta.
Practical information for a holiday in Malta
Timezone: GMT +1
Languages spoken by the Maltese: Maltese, English, while many others are fluent in Italian, French, Spanish or German
Due to the Mediterranean lifestyle and climate in Malta, it is common that smaller shops close between 13:00 and 16:00 during weekdays, while they do not open at all on Saturday afternoons and Sundays.
Elecricity plugs need to have three pins in Malta just as in the UK; adaptors can be bought in several stores to suit most international plugs. The electricity runs on 240 V.
Pharmacies and Doctors in Malta
Most pharmacies are open between 09:00-13:00 and 16:00-19:00, for a complete list of the pharmacies in Malta and opening hours, visit our health care section. There are several health centres and clinics within the pharmacies with doctors around Malta to visit. For a complete list of the clinics in Malta and opening hours, visit our health care section.
Internet Cafes and Wi-Fi connections around Malta
Internet Cafes are very popular in Malta and can be found all over Malta with several internet cafes in the tourist areas. Prices are usually around €2 per hour. Wi-Fi connections are becoming increasingly popular in bars, restaurants and hotels. There is a free Wi-Fi connection provided by the government in a number of public places, gardens, and piazzas.
Changing your Money and Banking in Malta
The official currency in Malta is the Euro. The highest bill is €500 and there are notes of €100, €50, €20, €10 and €5. There are several places across Malta to exchange your money such as banks, ATMs, currency exchange offices and local tourist offices. The two main banks in Malta have been Bank of Valletta (BOV) and HSBC for several years, however; recently Banif Bank and several other banks grew in popularity. Bank offices and ATMs can be found all over Malta.
taxi with Malta.com!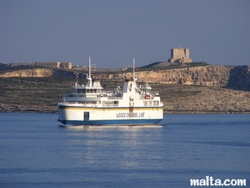 Ferries to Gozo and Comino
Visiting Gozo and Comino is something you should do if you have some spare time and both islands can be reached by a short ferry ride across the Channel. A regular ferry service between Malta and Gozo is provided by Gozo Channel. They operate with three modern ferries which run all year-round between Mgarr Harbour (Gozo) and Cirkewwa (Malta). The Comino ferry is a small boat that only carries passengers and leaves from Marfa, just a few metres away from the Cirkewwa harbour. There are several private companies that provide this service, and prices might vary from one company to another.
Driving around Malta
Driving is the one of the best ways to explore the Malta, so renting a car during your stay is recommended. Many places that are not accessible by public transport can now be on your "to do" list such as several beaches and temples. It is very wise to have a good road map since road signs can be rather confusing and at times even lacking. Be careful when driving as the roads have plenty of potholes, numerous people do not follow traffic rules and the traffic is quite heavy.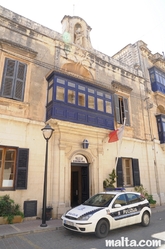 Emergency Numbers in Malta
Emergency, Ambulance, Police, Fire Brigade: 112
Traffic Accident: +356 2132 0202
AFM Helicopter Rescue: +356 2124 4371, +356 2182 4212
A.F.M. Patrol Boat Rescue: +356 2123 8797, +356 2122 5040
Hospital – Gozo: +356 2156 1600
Hospital – Malta Mater Dei: +356 2545 0000
Passport Office – Malta: +356 2122 2286