Driving in Malta and Gozo: road rules and local customs
The basics: keep on the left!
Thanks to Malta's historical attachment with Great Britain, the
Maltese drive on the left
. When visiting
cultural attractions
such as Ancient temples, Palazzos,
beaches
and cliffs they are better accessed with a car, since many sites are not accessible by public transport.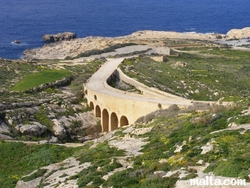 It is wise to have a good road map since road signs can be rather confusing and at times lacking. Be careful when driving as the roads have plenty of potholes, numerous people do not follow traffic rules and the traffic is very heavy.
Driving and Parking in Malta
Traffic congestions can build up in certain part of Malta during rush hours especially around
Valletta, Marsa
and in other important junctions. Parking may also be very difficult especially in Sliema,
St. Julian's
and Valletta due to the limited parking spaces. There are designated car parks available in these localities and parking there is recommended. When parking on the road there it is usually for free, but look out for the "Time Parking Zones". These are zones where parking is limited to a one hour maximum. When parking in the designated car parks there is a parking guard who will ask for a small tips around €0.50-1.00 upon your departure (donation). Many of the larger buildings, such as the
hotels in Malta,
shopping malls, supermarkets and offices, have their own parking facilities.
Rules when driving in Malta
The maximum speed limits are 80 km/h (49 mph) on the open road and 50 km/h (31 mph) in built-up areas, unless a different one is indicated. However due to the narrow roads a lower speed is recommended in some built-up areas. Wearing a seatbelt is compulsory for both front and rear passengers by law.
A comprehensive insurance is advisable when driving in Malta and a national or international driving license is accepted. Third party insurance is standard by law since January 1996. Please note that the minimum age for
renting a car
is 21
,
however car rentals some raise that limit up to 25.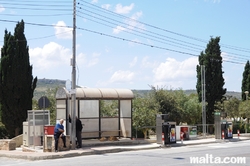 Fuel in Malta
In Malta there are three types of fuel so be careful when fuelling up. There is Standard leaded, Unleaded Green and Diesel. Petrol stations are open daily from 07:00 to 19:00. A few petrol stations are open 24/7.
Please read the Maltese Highway Code to understand the rules and regulations in the traffic for a safer drive. http://www.doi.gov.mt/EN/archive/HighwaycodeEng/index.asp
Driving in Malta- essential information
Traffic drives on the left side of the road. Quite a large number of local drivers do not observe the rules, so be careful.

• There a limit of 35mg of alcohol in the bloodstream.
• Use of the horn is permitted only in cases of immediate and extreme danger
• Speed limits are 80 km/h on open roads and 50 km/h in build-up areas. Speed cameras are often used
• It is illegal to use a mobile phone while driving
• Seat belts are compulsory for all people travelling in the car
• Both traffic wardens and police officers are able to issue traffic-related fines.
• Watch out for "Time parking Zones" that limit parking to a number of minutes/hours.