Malta in 1 day: What to do and where to go
Explore the best of Malta in just one day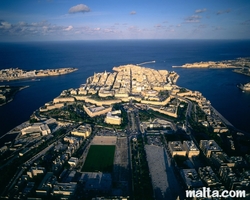 Whether you're visiting Malta with a cruise liner or if you have just one day left in your busy business trip, here we list the things that you should definitely not miss.
Visit Valletta, Malta's capital city: Valletta might be one of the smallest capital cities in the World, covering merely 0.8km2. But there are around 320 monuments, making it one of the densest historic and cultural areas in the World, and a UNESCO World Heritage site. Taking a bus to Valletta is usually the most convenient option – all buses going to Valletta stop just in front of the main gate. In you're coming up from the Valletta waterfront where cruise liners stop, you can walk up to the centre of the city or take a horse carriage for a more touristic feeling. Valletta can be fully explored on foot, so make sure to get comfortable shoes and a good camera!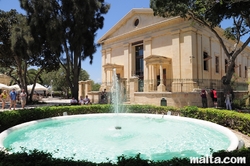 In Valletta you can spend as much time as you want – depending on your interests. There are museums, churches, gardens and many other beautiful buildings that were built by the Knights of St. John several centuries ago. Perhaps the greatest monuments are the St. John Co-Cathedral and the Upper Barrakka Gardens.
Republic Street, which is the main street of Valletta is lined with different kinds of shops ranging from the latest fashion to traditional Maltese souvenirs.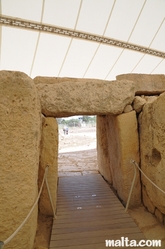 When it comes to food try exploring the side streets, where the prices are less exorbitant and the restaurants are less busy.
Spend the afternoon around Malta's historical temples and clear blue waters
Although there are enough attractions to spend a whole day in Valletta, you might wish to go somewhere else in the afternoon. In that case, we suggest visiting Blue Grotto and Hagar Qim megalithic temples on the West side of Malta. Although the two sites are only 14 km away from Valletta, going by bus might take you a long time as there is no direct route. So in this case, taking a taxi is more ideal.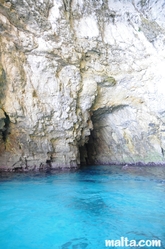 Blue Grotto is a beautiful natural cave and arch that attract many people for swimming, diving and boat cruising in the cave to enjoy the blue colour of the waters.
On the other hand, Hagar Qim Temples are a UNESCO World Heritage Site that date back to pre-historic times – from around 2400-2000BC. In Hagar Qim you can understand how our ancestors lived in the early communities. One can find large stones weighing around 20 tons here, making you wonder how loyal these people were to their gods.
If you have time, you can spend the evening around Malta's exciting entertainment village. Enjoy a delicious dinner in one of the restaurants with beautiful Mediterranean sea views around Sliema and St. Julian's, and then head off to Paceville for a quiet drink or for a wild dancing night!