Local Councils in Malta
Local Councils were established in 1993 following the Maltese Parliament's approval of the Local Councils Act.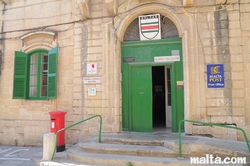 There are 68 Local Councils in total, 54 in Malta and 14 in Gozo. The system presents a basic form of local government that gives authority to citizens to take control of some aspects of the local community life and organisation, such as traffic flows, road improvements and social activities within the towns. Elections are held every three years and all citizens older than 18 are eligible candidates.
Contact your local council
Below you can find a list of all the Local Councils in Malta and Gozo, together with their contact details and location information.