Government Institutions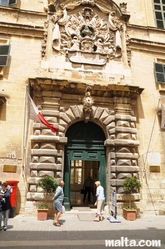 The Maltese Government is seperated into different Ministries and Government Departments, each of which are directed by the respective Minister and Directors.
There are also a number of officially appointed instituions and independent authorities. During the current legislation there are 9 ministries, but this is subject to change after every change in government.
Contact the Government Institutions
Here you can browse through the list of Ministries, Departments and authorities to find the location and the contact information for the istitution that you are looking for such as the Employment & Training Coropration and the Ministry of Foreign Affairs.