Restaurants in Marsaskala
Browse our list below and find restaurants in Marsaskala.
Marsascala offers a selection of international cuisines and renowned restaurants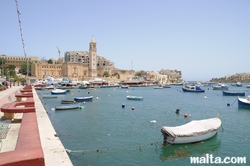 Marsascala is known for the good selection of restaurants it offers, and that's why this seaside resort in the south of Malta, is very popular with locals and tourists alike. Choose from different kind of cuisines available for the different likes of your guests.
You can also enjoy al fresco dining with beautiful views of Marsascala town and the beach.
Best restaurants according to Malta.com staff