1 Bedroom farmhouses in Gozo: experience countrylife as in the the old-fashioned way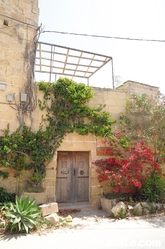 Modern features and antiques walls
If you want to relax in the beautiful Gozitans countryside, renting your own traditional farmhouse is the perfect option.
Farmhouses in Gozo are often equipped with barbeque areas and a swimming pool and a courtyard close to many beautiful beaches and places to see.
Browse our list below and see what type of 1 bedroomed Farmhouse in Gozo you are looking for!
Best farmhouses according to Malta.com staff